Ducted Air Conditioning Cairns
Installation
Experienced technicians and expert advice
Fast response
Leading brand names
Residential and commercial
Servicing all of Cairns
Service and Maintenance
Scheduled and ad-hoc service and maintenance
Diagnostic fault-finding
Repairs and parts replacement
24/7 emergency repairs assistance
Thorough hydro sanitise cleaning
Who We Service
Residential properties

Rental and holiday accommodation

Retail stores

Offices

Restaurants and cafes

Other commercial properties
Ducted Air Conditioning Installation and Servicing
Servicing both residential and commercial customers in all suburbs across Cairns, we can design a customised ducted air conditioning solution to suit your home or business.
Depending on your individual needs and budget, we can recommend the most suitable ducted air conditioning system that offers the ideal balance between comfort, energy-efficiency and affordability.
The challenging climate in Far North Queensland calls for quality products that can withstand the year-round warm temperatures—that's why we choose to work with leading products from well-known, reputable ducted air conditioning brands you know you can rely on including Daikin, Mitsubishi Electric, Panasonic and Fujitsu.
Providing both ducted air conditioning installation and servicing, we can also ensure your air conditioning is always in optimal condition and free from mould and bacteria with our hydro sanitise cleaning and servicing. We also provide rapid-response 24/7 emergency repair callouts, so you can rest easy knowing we're here to help if you ever need us.
Locally owned and operated in Cairns and with almost a decade of experience behind us, you can rely on Easy Cool Air as the ducted air conditioning Cairns experts.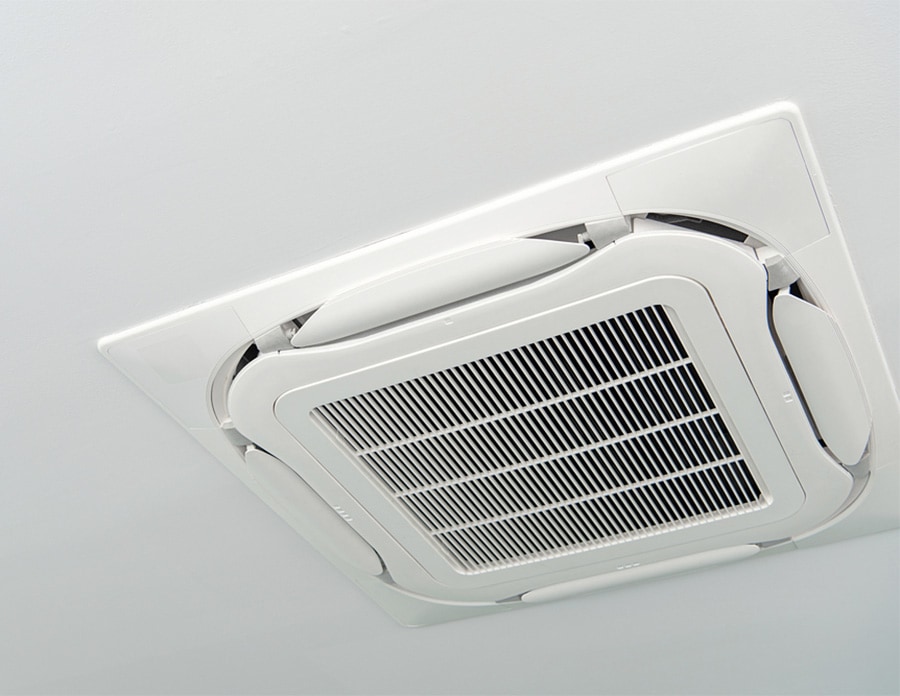 See what our customers are saying about us
Samantha Johnston

Google Review

"Nathan did a fantastic job in installing our aircon unit ready for the arrival of our baby! He also did a very thorough job in servicing our 2 other aircons that had been neglected for quite some time. He answered my call promptly upon first contact, sent me a quote and completed the work all in a matter of days and left the place tidy. Definitely recommend and will definitely use in the future. Thanks Nathan."
Inspire Early Intervention

Google Review

"Easy Cool Air recently removed and replaced ACs in our lounge and we were impressed by the professional, efficient, competitively priced work. Top bloke, tidy, on time, great job. Thanks Nathan. We've found our "go to guy" for ACs and refrigeration."
Lynne T.

Facebook Review

"Nathan and Jason installed air conditioning units. They were efficient, professional, pleasant and did a great job. Thanks guys"
Markéta M

Facebook Review

"Nathan is the best - always extremely fast and great service for reasonable prices.
He's fixed our cool room, bar fridge and aircons.
Highly recommended!"
Corey A

Facebook Review

"Nathan's quote was within days, very reasonable price and did an amazing job! definitely recommend"
Nicole S

Facebook Review

"We were very happy with Nathan's work and professionalism. We are in the process of selling our house and Nathan made it a priority to remove and replace our air con unit. He was neat and tidy and we would highly recommend Nathan."
Sheldon Realty

Google Review

"Fantastic company to send work to, they are super efficient with communication and getting to jobs ASAP, very well priced compared to other companies in Cairns I would thoroughly recommend."
Val Davies

Email Review

"Easy Cool Air recently serviced 4 air conditioners of various makes and ages at our local church. Nathan was punctual, respectful of his environment and pleasant to work with. He left the various work areas clean and tidy and provided before and after pics of his work. The serviced units are working well. Nathan's fees are in keeping with industry standards. I am happy to recommend Easy Cool Air to others requiring reliable, efficient and clean service."
Vanessa and Geoff Johnson

Email Review

"We were really impressed with your professionalism and interpersonal skills. My whole family were impressed! Thanks so much for sorting our problem and being compassionate about the poor gecko. Air con working well now! Will see you soon for clean/service."
Ducted Air Conditioning Cairns FAQs
The cost of running a ducted air conditioner will depend on a number of factors including: 
the type, size and energy efficiency of the system

how much you use it

the rates charged by your electricity provider, and 

the temperature your thermostat is set to.
To give you an idea of what it's likely to cost to run in the warm Cairns climate, you can generally expect to pay a couple of dollars per day if you only use it for a few hours, however, this can increase to around $15 per day if left running 24/7.  
When you arrange an air con installation quote with Easy Cool Air, we'll be able to recommend the most energy-efficient solution to suit your needs while keeping operational costs down.
While this depends on your level of usage, we generally recommend our residential ducted air conditioning Cairns customers have it serviced every 12 months to ensure the system is operating efficiently. For commercial customers with higher usage levels, we recommend servicing every 3 to 6 months. 
It's also beneficial to combine your servicing with a professional cleaning service like our hydro sanitise cleaning service which ensures your air conditioner is operating in optimal condition, while also preventing the build-up of mould and bacteria. Using non-toxic, non-acidic cleaning agents that work to thoroughly clean and sanitise your air conditioning, you'll be able to enjoy greater peace of mind that the air you're breathing in is clean and safe.
Both ducted air conditioning and split system air conditioners work very effectively to cool (and heat) your home or office, however, each offers its own set of benefits and the most suitable option will depend on a range of factors such as: 
the size of the space you need to cool or heat 

if you want to be able to control the temperature in several rooms centrally

your aesthetic preferences, and 

your budget.
If you're unsure which option would be best for you, simply contact us and we'd be happy to recommend the most suitable solution for your home or business.