Switchgear Replacement
If your electrical infrastructure is ageing, it may be time to replace or upgrade your switchgear to ensure there are no obstacles to operating at your best. At Easy Cool Air in Cairns, our experienced electricians can advise you on available options and carry out all necessary switchgear replacement work.
Out-of-date or faulty switchgear can lead to increased operating and equipment expenses. Defective or ageing switchgear can also cause costly downtime and create serious safety issues for staff and property.
CALL 07 4281 6824
Why choose us for switchgear replacement?
Easy Cool Air provides a comprehensive replacement service. We'll diagnose any problems, carry out all necessary testing and evaluate the cost of maintenance of your existing switchgear (including the availability of spare parts) versus the cost of replacement. In some cases, maintenance costs and reliability issues make older switchgears prohibitively expensive to retain.
Our skilled and qualified technicians work with all the big brands, and it's our policy to always use quality components. Safety is also one of our top concerns. We are fully compliant with all relevant Australian Standards, including AS/NZS 3000:2018, and AS3008.1.1:2017 regulatory requirements.
Once we've replaced your faulty electrical equipment, we'll walk you through all the need-to-know information and arrange electrical repair and/or regular maintenance. This will ensure you get maximum performance and minimal disruption going forward.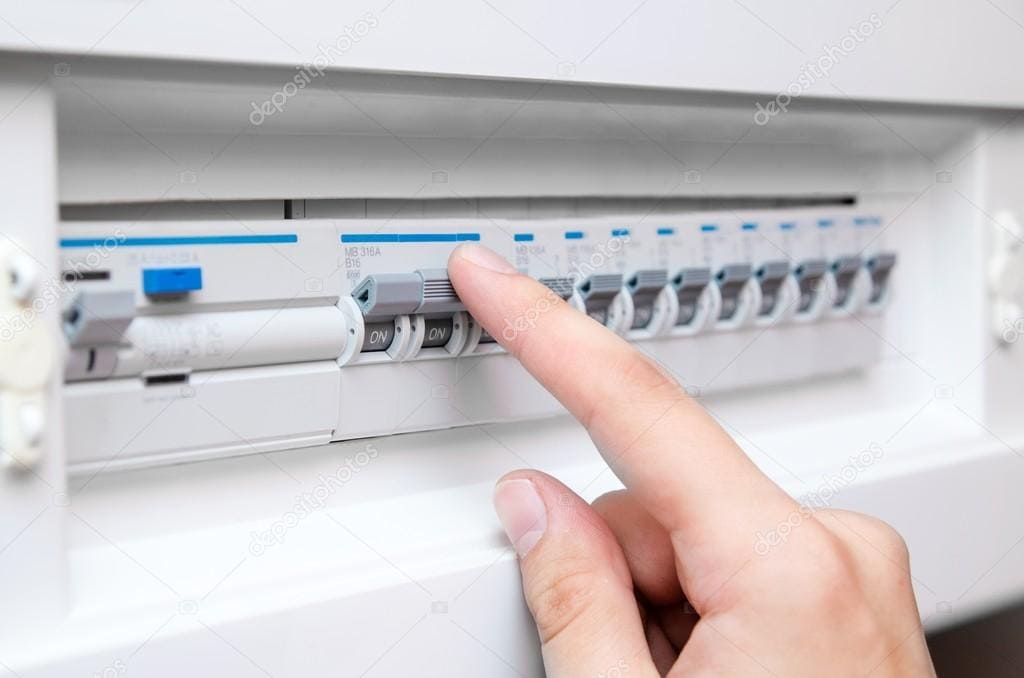 Minimising downtime
Switchgear replacement entails a power outage for a certain amount of time. Easy Cool Air knows that time is money — that's why we complete all replacements as quickly and efficiently as possible. We are also specialists in refrigeration and air conditioning services, so we can provide solutions for situations where essential equipment may have to be switched off.
If you need switchgear services in Cairns, contact Easy Cool Air today for a free quote. Our friendly, dedicated and fully-licensed team will get back to you as soon as possible.
See what our customers are saying about us
Samantha Johnston

Google Review

"Nathan did a fantastic job in installing our aircon unit ready for the arrival of our baby! He also did a very thorough job in servicing our 2 other aircons that had been neglected for quite some time. He answered my call promptly upon first contact, sent me a quote and completed the work all in a matter of days and left the place tidy. Definitely recommend and will definitely use in the future. Thanks Nathan."
Inspire Early Intervention

Google Review

"Easy Cool Air recently removed and replaced ACs in our lounge and we were impressed by the professional, efficient, competitively priced work. Top bloke, tidy, on time, great job. Thanks Nathan. We've found our "go to guy" for ACs and refrigeration."
Lynne T.

Facebook Review

"Nathan and Jason installed air conditioning units. They were efficient, professional, pleasant and did a great job. Thanks guys"
Markéta M

Facebook Review

"Nathan is the best - always extremely fast and great service for reasonable prices.
He's fixed our cool room, bar fridge and aircons.
Highly recommended!"
Corey A

Facebook Review

"Nathan's quote was within days, very reasonable price and did an amazing job! definitely recommend"
Nicole S

Facebook Review

"We were very happy with Nathan's work and professionalism. We are in the process of selling our house and Nathan made it a priority to remove and replace our air con unit. He was neat and tidy and we would highly recommend Nathan."
Sheldon Realty

Google Review

"Fantastic company to send work to, they are super efficient with communication and getting to jobs ASAP, very well priced compared to other companies in Cairns I would thoroughly recommend."
Val Davies

Email Review

"Easy Cool Air recently serviced 4 air conditioners of various makes and ages at our local church. Nathan was punctual, respectful of his environment and pleasant to work with. He left the various work areas clean and tidy and provided before and after pics of his work. The serviced units are working well. Nathan's fees are in keeping with industry standards. I am happy to recommend Easy Cool Air to others requiring reliable, efficient and clean service."
Vanessa and Geoff Johnson

Email Review

"We were really impressed with your professionalism and interpersonal skills. My whole family were impressed! Thanks so much for sorting our problem and being compassionate about the poor gecko. Air con working well now! Will see you soon for clean/service."