TV Antenna Installation
If your television is not working as well as it should be, you might want to think about a new TV antenna installation. Perhaps your reception has become worse and worse over time, or some of your favourite channels are no longer available. You may even find your television's signal going in and out sporadically, or the screen pixelating. If any of these issues are familiar, it might be time to look into having a new antenna installed.
Choose Easy Cool Air for your next TV antenna installation
The people of Cairns love nothing more than to sit back, relax and enjoy a spot of television in air-conditioned comfort. At Easy Cool Air, we understand how important it is to have your television working optimally, whenever you want it. Our team will conduct a thorough examination of your current antenna, checking it for issues such as faulty cables, signal strength and any signs of damage. We'll then get to work on diagnosing the issue and, if necessary, install a brand new antenna on the same day.
CALL 07 4281 6824
Enjoy crystal-clear TV reception, wherever you are
At Easy Cool Air, our team are experts when it comes to the installation of TV antennas, whether it's for your home, investment property, office, hotel/motel or other commercial premises. We can help with installation in newly-built properties without a current antenna, or assist in the removal and installation of a new antenna if you are experiencing reception issues.
If you'd like to experience uninterrupted, crystal-clear television viewing, give the friendly local Cairns team at Easy Cool Air a call on 4281 6824 to arrange your TV antenna installation. Alternatively, you can contact us for a free quote here. We'll be sure to get back to you within 24 hours.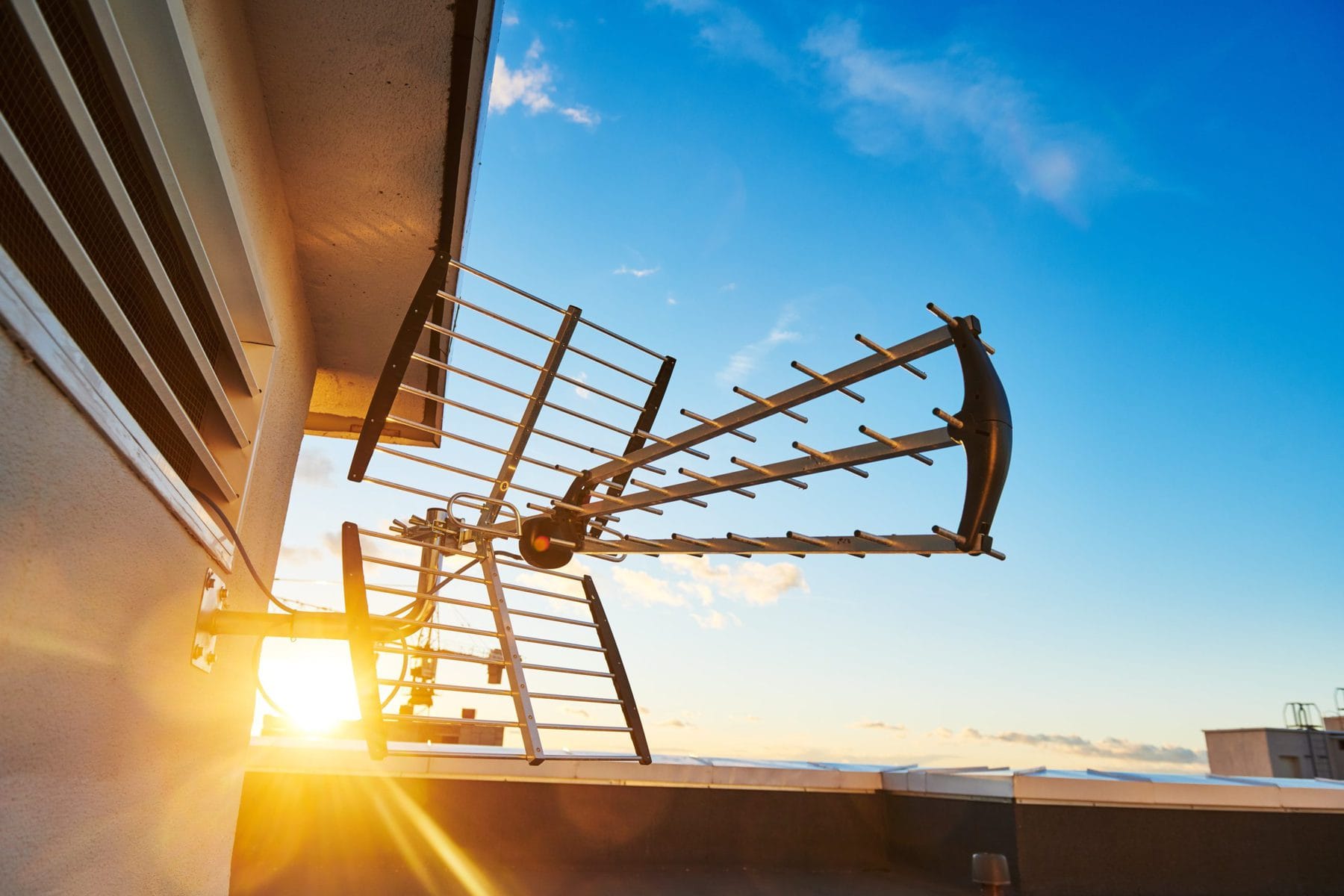 See what our customers are saying about us
Samantha Johnston

Google Review

"Nathan did a fantastic job in installing our aircon unit ready for the arrival of our baby! He also did a very thorough job in servicing our 2 other aircons that had been neglected for quite some time. He answered my call promptly upon first contact, sent me a quote and completed the work all in a matter of days and left the place tidy. Definitely recommend and will definitely use in the future. Thanks Nathan."
Inspire Early Intervention

Google Review

"Easy Cool Air recently removed and replaced ACs in our lounge and we were impressed by the professional, efficient, competitively priced work. Top bloke, tidy, on time, great job. Thanks Nathan. We've found our "go to guy" for ACs and refrigeration."
Lynne T.

Facebook Review

"Nathan and Jason installed air conditioning units. They were efficient, professional, pleasant and did a great job. Thanks guys"
Markéta M

Facebook Review

"Nathan is the best - always extremely fast and great service for reasonable prices.
He's fixed our cool room, bar fridge and aircons.
Highly recommended!"
Corey A

Facebook Review

"Nathan's quote was within days, very reasonable price and did an amazing job! definitely recommend"
Nicole S

Facebook Review

"We were very happy with Nathan's work and professionalism. We are in the process of selling our house and Nathan made it a priority to remove and replace our air con unit. He was neat and tidy and we would highly recommend Nathan."
Sheldon Realty

Google Review

"Fantastic company to send work to, they are super efficient with communication and getting to jobs ASAP, very well priced compared to other companies in Cairns I would thoroughly recommend."
Val Davies

Email Review

"Easy Cool Air recently serviced 4 air conditioners of various makes and ages at our local church. Nathan was punctual, respectful of his environment and pleasant to work with. He left the various work areas clean and tidy and provided before and after pics of his work. The serviced units are working well. Nathan's fees are in keeping with industry standards. I am happy to recommend Easy Cool Air to others requiring reliable, efficient and clean service."
Vanessa and Geoff Johnson

Email Review

"We were really impressed with your professionalism and interpersonal skills. My whole family were impressed! Thanks so much for sorting our problem and being compassionate about the poor gecko. Air con working well now! Will see you soon for clean/service."