Solar Panel Maintenance
If you're the owner of a new set of solar panels, you'll likely already be aware that they require little maintenance. While there is truth to that, it's always a good idea to perform routine maintenance and cleaning to ensure they're working at their best.
How often do they need cleaning?
Professionals recommend a clean at least every four to six months to remove debris, mineral buildup, bird droppings or anything else that may have lodged on the panel. If your panels are accessible, you can use a leaf blower or a hose to gently wash away minimal surface dirt.
To ensure you're getting the best out of your panels, keep track of your solar system monitor to ensure the performance levels are consistent. It also doesn't hurt to visually inspect your panels as often as possible. When doing this, check for any damage or debris and anything else that's not normal.
CALL 07 4281 6824
When to call a solar panel maintenance professional
Even if you do clean your panels regularly, you'll need to have them maintained and checked at least once every couple of years.
When you call us for solar panel maintenance, we'll thoroughly clean your panels, analyse your system's overall performance and check for performance degradation. We'll also physically check your panels and cabling for signs of damage or wear.
Booking in regular maintenance checks is a must, because clean and working solar panels output more electricity, and regular maintenance can often prevent serious issues from developing. All of this saves you more money in the long term, just as a solar system is meant to do.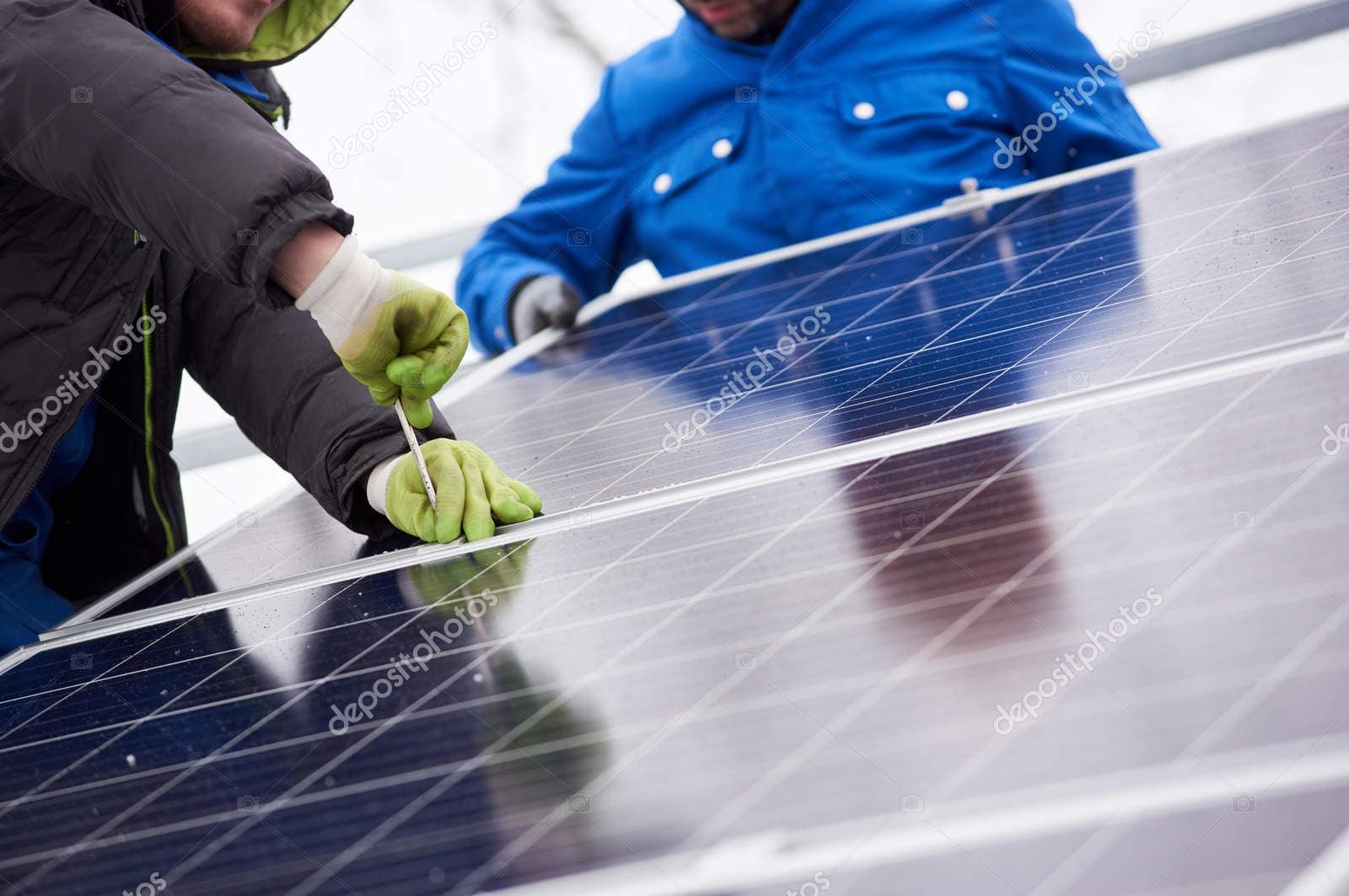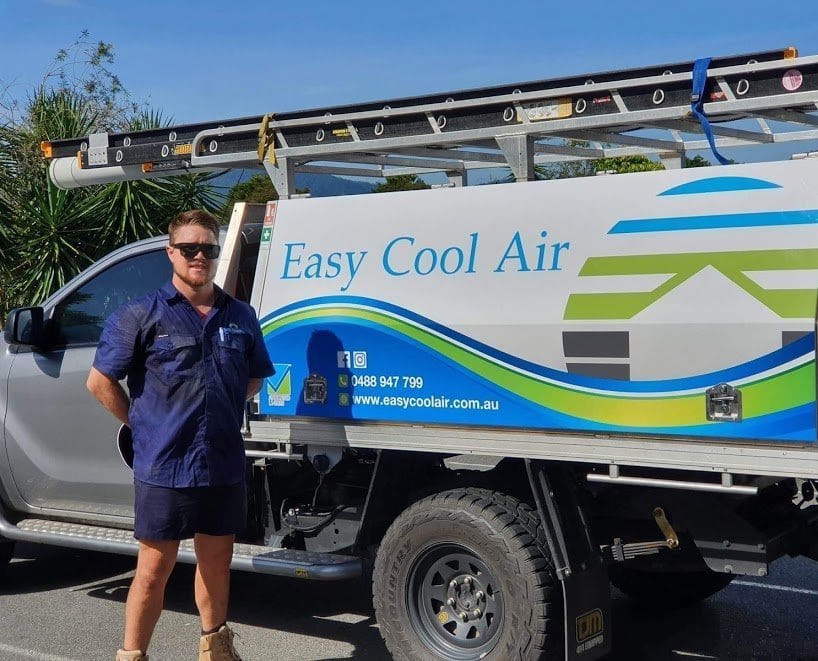 Why call Easy Cool Air?
The friendly team at Easy Cool Air are the specialists in Cairns solar panel maintenance. We are locals who know the area and understand what solar panels have to endure under the harsh, Far North Queensland sun and wild weather. 
Our cleaning process is unique and the non-toxic, and the non-acidic cleaning agents we use clean thoroughly, but do not degrade the panels. We take extra time to ensure we leave you with a smile and a solar system that's performing at optimal levels. Contact us for a free quote and we'll show you what we can do.
See what our customers are saying about us
Samantha Johnston

Google Review

"Nathan did a fantastic job in installing our aircon unit ready for the arrival of our baby! He also did a very thorough job in servicing our 2 other aircons that had been neglected for quite some time. He answered my call promptly upon first contact, sent me a quote and completed the work all in a matter of days and left the place tidy. Definitely recommend and will definitely use in the future. Thanks Nathan."
Inspire Early Intervention

Google Review

"Easy Cool Air recently removed and replaced ACs in our lounge and we were impressed by the professional, efficient, competitively priced work. Top bloke, tidy, on time, great job. Thanks Nathan. We've found our "go to guy" for ACs and refrigeration."
Lynne T.

Facebook Review

"Nathan and Jason installed air conditioning units. They were efficient, professional, pleasant and did a great job. Thanks guys"
Markéta M

Facebook Review

"Nathan is the best - always extremely fast and great service for reasonable prices.
He's fixed our cool room, bar fridge and aircons.
Highly recommended!"
Corey A

Facebook Review

"Nathan's quote was within days, very reasonable price and did an amazing job! definitely recommend"
Nicole S

Facebook Review

"We were very happy with Nathan's work and professionalism. We are in the process of selling our house and Nathan made it a priority to remove and replace our air con unit. He was neat and tidy and we would highly recommend Nathan."
Sheldon Realty

Google Review

"Fantastic company to send work to, they are super efficient with communication and getting to jobs ASAP, very well priced compared to other companies in Cairns I would thoroughly recommend."
Val Davies

Email Review

"Easy Cool Air recently serviced 4 air conditioners of various makes and ages at our local church. Nathan was punctual, respectful of his environment and pleasant to work with. He left the various work areas clean and tidy and provided before and after pics of his work. The serviced units are working well. Nathan's fees are in keeping with industry standards. I am happy to recommend Easy Cool Air to others requiring reliable, efficient and clean service."
Vanessa and Geoff Johnson

Email Review

"We were really impressed with your professionalism and interpersonal skills. My whole family were impressed! Thanks so much for sorting our problem and being compassionate about the poor gecko. Air con working well now! Will see you soon for clean/service."